Healthy Mishloach Manot
Show your friends and family how much you care about them by sending them one of our healthy mishloach manot packages. Perfect for the dieting teen, health conscious adult and diabetic grandparent. With our healthy packages, your friends and family can eat healthy and enjoy Purim too!
Sold Out
Deluxe Healthy Mishloach Manot
Price: $49.95
Click for more info...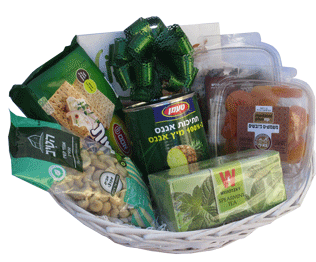 Sold Out
Supreme Salad Bar Gift Basket
Price: $54.95
Click for more info...